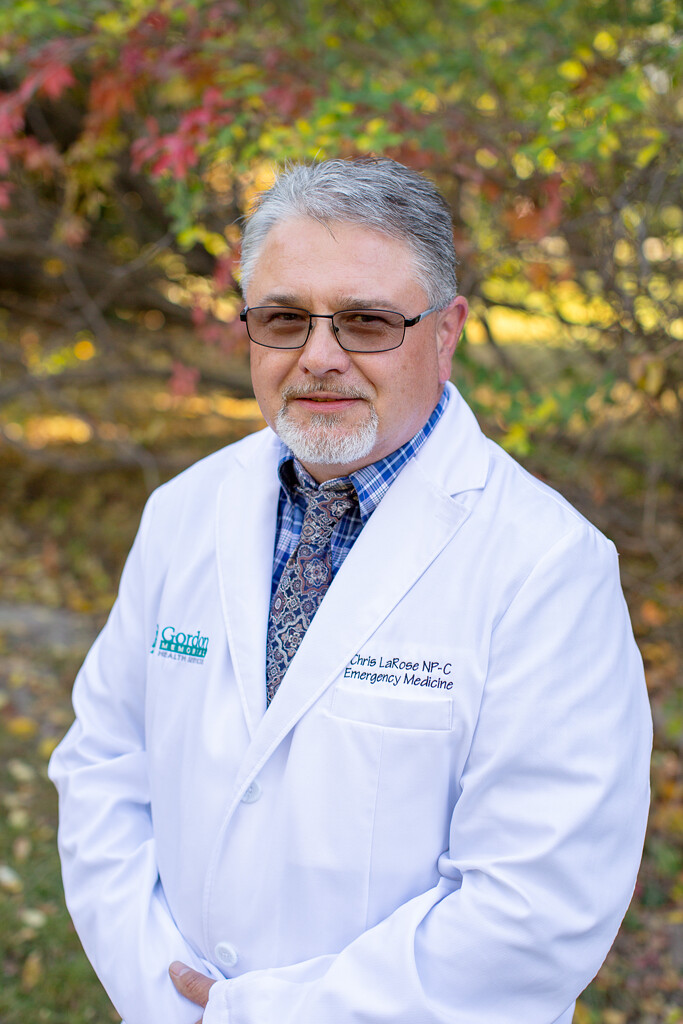 Post: NP-C
Experience:  Years
Specialties: Family Medicine
Christopher La Rose, NP-C
Chris LaRose, Nurse Practioner, has been on staff at GMH since July 22, 2021.
And it's been a perfect fit ever since.
"The Gordon Community has been very welcoming. I have met some wonderful people and everyone has made me feel right at home,"said LaRose.
"Small town life is what I have always enjoyed and one of the reasons I chose this area," he added.
LaRose admits his path to the health care field is something he found by accident. His original plan was to be a Wildlife Biologist. But through his experiences with a local volunteer fire department, he pursued a career in Fire Fighting/EMS after that. 
That path led him to working full-time at Level 1 Trauma Center until the opportunity arose to become a healthcare provider, and LaRose took the leap to become a Nurse Practitioner.
His medical background consists of emergency medicine, cardiology, and peripheral vascular disease. LaRose has been in the healthcare field for over thirty years in total.
Some specialties that LaRose brings to the table are Emergency and Cardiac Medicine with twenty plus years of service in those specific areas.