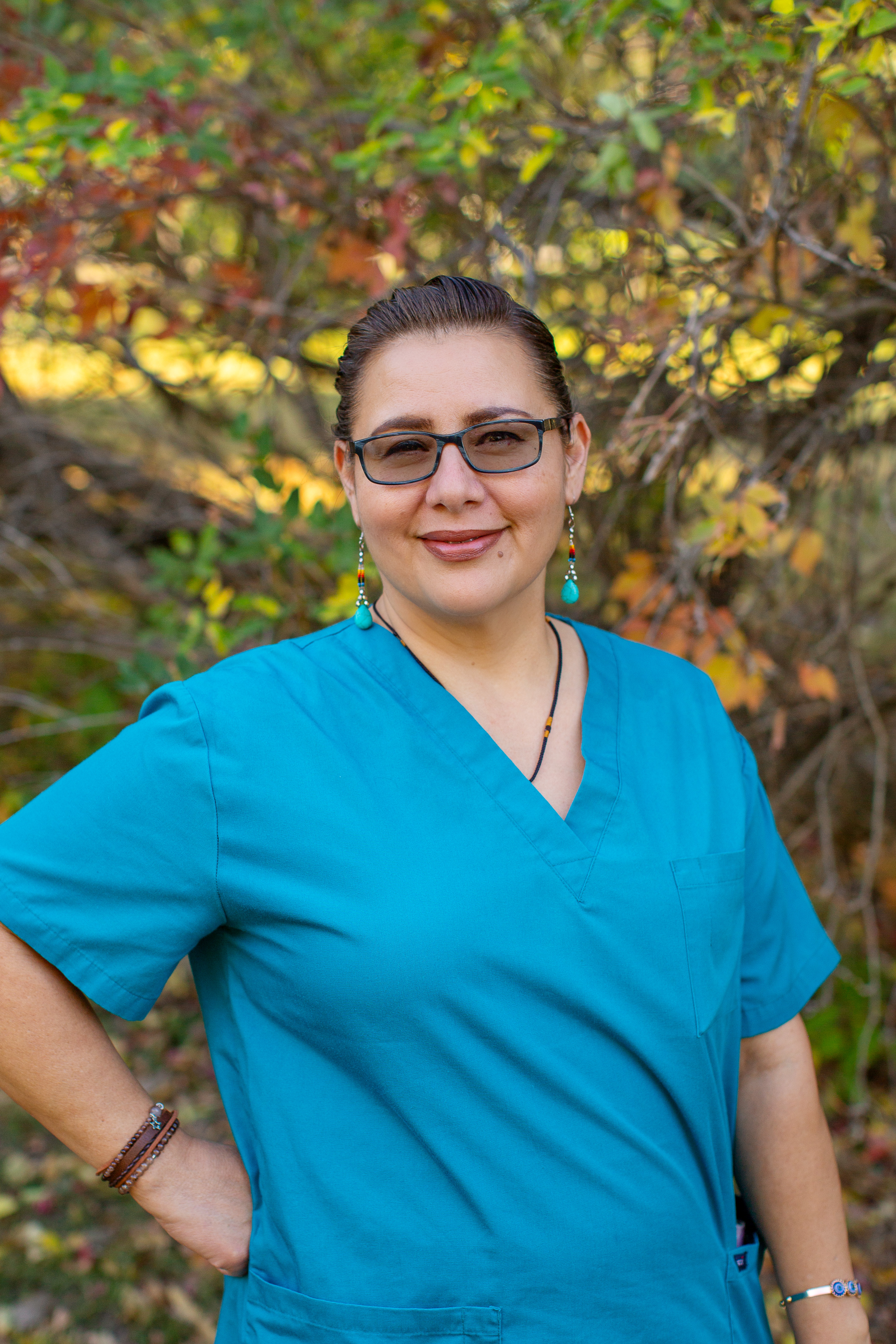 Post:Medical Director
Experience: Over 11 years experience
Specialties: Family Medicine
Achievements:
Anpo Charging Thunder, MD
Anpo joined the Gordon Memorial Health Services staff in August 2015.   Her journey started as a Nurse's Aide for Gordon Memorial by night and a Chadron State College student by day.  
After her undergraduate studies at Chadron State College,  she moved to Omaha where she was accepted into the University of Nebraska College of Medicine then acquired her MD degree.  She completed her residency in Family Medicine at the Nebraska Medical Center.  She worked in the Scottsbluff/Gering area at CAPWN and helped them acquire their Patient Centered Medical Home status, moved back to Omaha to provide needed services for the urban underserved population, then moved back to Gordon with her family to provide rural healthcare.
Anpo and her Husband Dave have 6 Children:  Two sons-- Quanah and Douglas, Four daughters—Katyn,  Gabriella, Alyssa , and Joey (who is a girl), and several grandchildren as well.